Welcome! My name is Stephanie and I run this dessert blog Stephanie's Sweet Treats. I am offering food blogging coaching! Are you interested to see if this would apply to you? See below.
You have been blogging for awhile and are looking for some guidance to grow your food blog. Do you wish you had someone to point you in the right direction?
You just started, but would like guidance to make sure you are doing all the things you need for your food blog.
Setting up your website and knowing how to correctly do SEO is super confusing to you. You would love for someone to go through it with you step by step.
You would love to have ads on your site and are interested in monetizing your blog ASAP.
Do you struggle with time management and need some help getting organized and staying on track?
If you answered yes to any of these, then I am here for you!
A Little About Me
I started my food blog January 2020. Right before the pandemic. I thought a food blog could be fun.
I started my blog knowing absolutely nothing and shooting food photos on my iPhone with bad lighting.
Now, I have over 2 years of food blogging under my belt. I went from 5,000 page sessions to qualifying to Mediavine with 50,000 page sessions in 6 months.
I went from 200 Instagram to over 50,000 Instagram followers in 2 years.
I went from iPhone food photography to taking gorgeous food photos. These helped me land partnerships for Bob's Red Mill, C&H sugar, Diamond Nuts, etc.
See below an example of my photography from March 2020 vs September 2021
How I Can Help You
I can help you in so many ways! Here are a couple of ways I can help.
Help with the back end of your web site.
Help with how to actually do SEO and best practices.
Grow your traffic.
Grow Pinterest traffic.
Build your Instagram following.
I can help any way you need. I know when I first started I wish I had someone like me to show me all the ropes. Everything I learned is either from googling or I took a course.
I have only paid for food photography courses, everything else I learned on my own over 2 years. I can teach you SO much.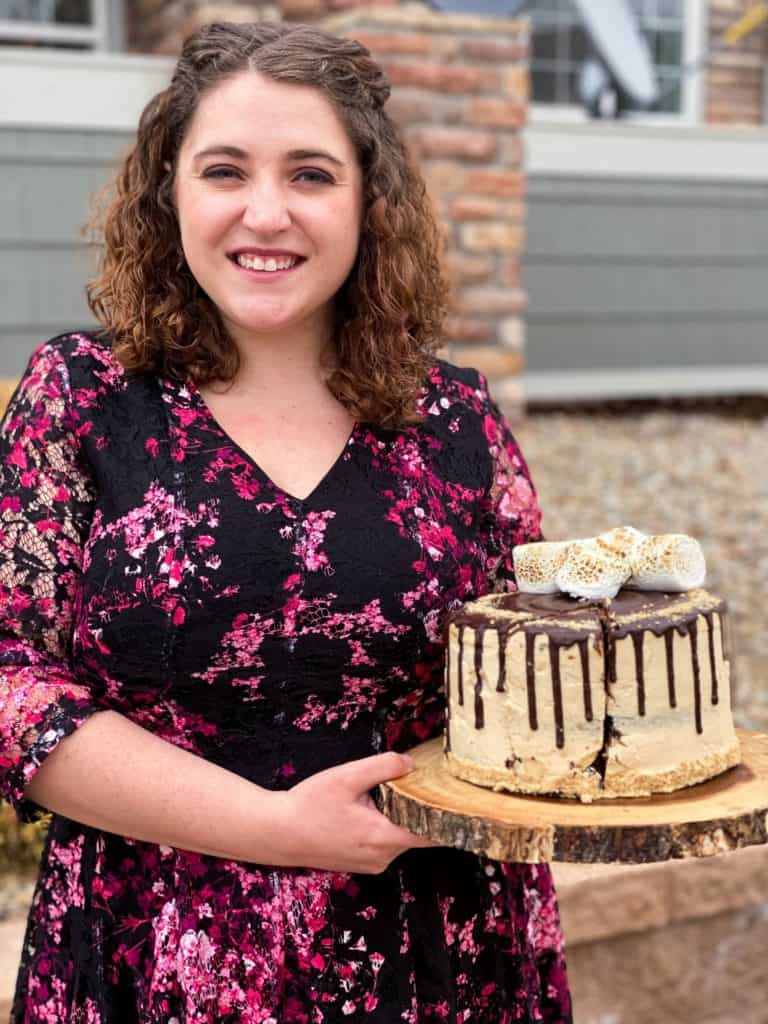 How It Works
First, I will have you hop on a free 15 minute discovery call. This call is to help me see what you are needing and if it will be a good fit.
During the call we will identify any of these needs.
What is your niche? I can help you narrow down your niche and find your branding.
Are you providing value to your readers? We will figure out how you can best help your readers.
Develop a lead magnet to hook in email subscribers.
How is your site looking? Do you need help with the backend?
How is your traffic? How I can help improve your traffic with google and with social media.
Growing your social media following.
Food photography tips and tricks.
Price
1:1 Coaching: We will do video calls lasting 1 hour. You will get my full attention and I can walk you through face to face. You also get access to my email and ask me questions between coaching calls.
2 video calls a month- $250
Contact Me
If you are interested, feel free to fill out this contact me form.
Let me know that you are interested in a discovery call and I will email you back and set it up.
You can also email me: [email protected]
I can't wait to help you reach your dreams!