When you someone you love has a birthday you want to make them the BEST birthday cake. I want to help you find the perfect cake for your birthday party, so I am sharing my top 20 birthday cake recipes! Any one of these recipes will make you start counting down until the next birthday to make it again.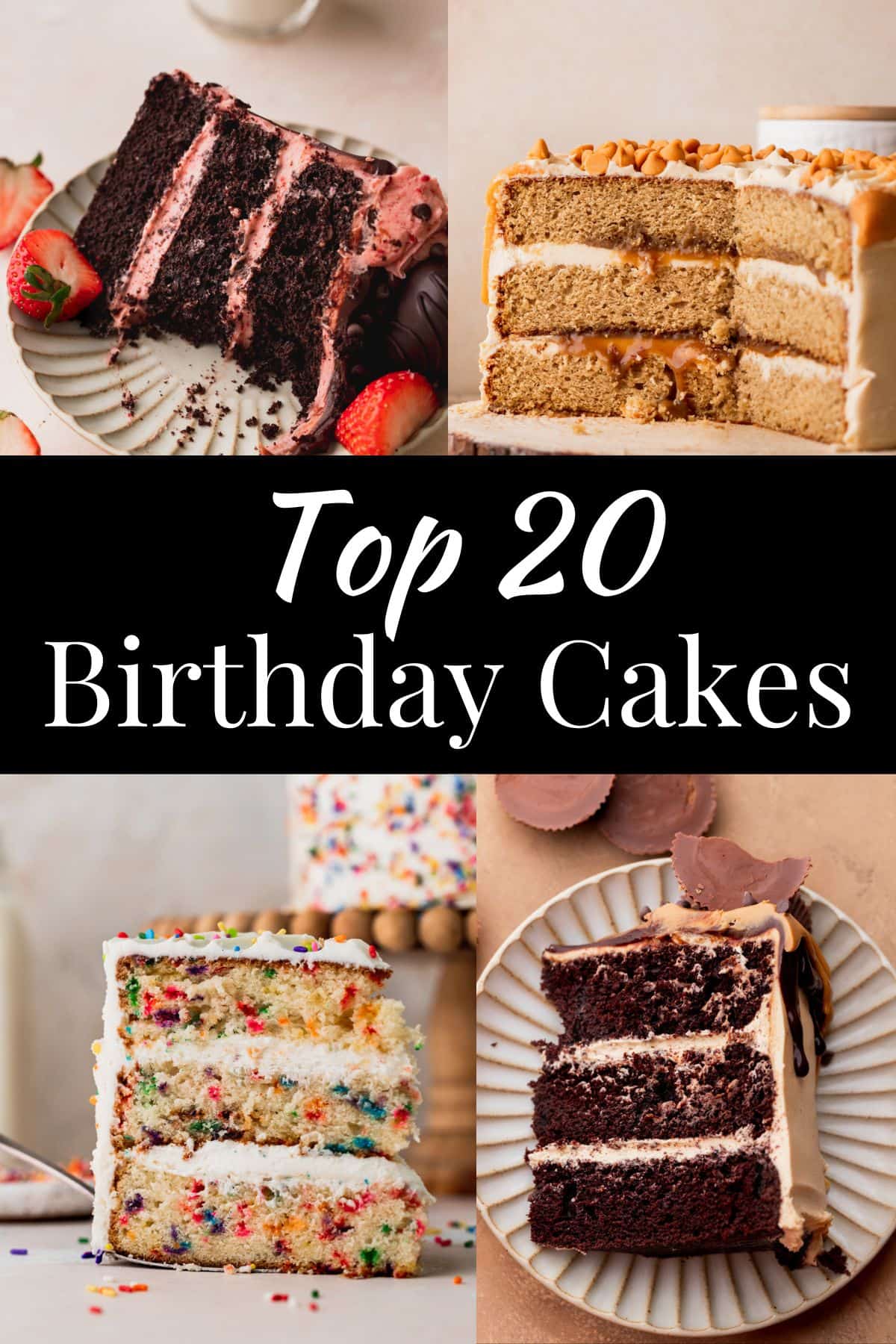 Jump to:
Chocolate Cake Recipes
Vanilla Cake Recipes
Fruity Cake Recipes
Variety Cake Recipes
If you loved any of these top 20 birthday cake recipes, make sure to pin this on Pinterest!